Tile and Grout Cleaning San Diego
Professional Tile Floor Cleaning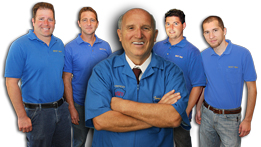 Our quality tile and grout cleaning San Diego business
is local, trusted and features:
Dedicated tile equipment
Experienced technicians
Top-tier grout and tile sealers
Click for extended information on our:
What Do Others Say About Us?
"Ask the locals" about their tile and grout cleaning experience with our 45 year old company by
reading our reviews
like this one by Shauna B., "James and his associates provided excellent service. Our tile floors and grout were cleaned and sealed. The 20 year old tile floors are always left looking as if they were newly installed."
We'll Help You Do Your Homework
Small local family business
45 years of service in San Diego
High returning client job rate
High client-to-client referral rate
Read our quality Yelp reviews
Read our BBB Reliability Report
Tile and Grout Fast Facts:
Dramatic results every time
Restores tile from time & grime
Grout expertly cleaned
Quality equipment
Quality cleaners and sealers
Quality technicians
Floors, Counters, Showers, Walls, Back Splashes
Tile and Grout Cleaning San Diego
This picture was taken by one of our professional tile floor cleaning technicians. As you can see, our system of cleaning tile and grout works. And we service all types of tile, from ceramic and stone tiles to Mexican saltillo and all others with our top performing method.
Grimy, smelly tile and grout has many pores clogged with debris that even diligent mopping, scrubbing and home steam cleaning units cannot come close to the power and effectiveness our Health+Clean tile cleaning system and technicians achieve every day. Tip: It's also important to note there are two types of tile and grout San Diego cleaning companies out there. One uniformly produces poor-fair results, the other uniformly produces excellent results. Why? Four words: Dedicated Hard Surface Equipment.
Q. Why would any tile and grout cleaning companies not use dedicated hard surface equipment?
A.
Most professional tile and grout cleaners clean more than tile and grout. There is nothing wrong with diversification in the cleaning industry; our company also has other cleaning services. But there is something "wrong" with using equipment made for one type of flooring on another type of flooring. You just won't get the same excellent tailored results that you would have if you would use dedicated cleaning equipment.
For example: When we clean both carpets and tile and grout in the same home, we do not finish the carpets and "click off" the carpet cleaning wand and "click on" the tile and grout cleaning wand on our equipment made for carpet cleaning. We get out completely different machines, ones made in entirety for hard surfaces.
The difference between non-dedicated and dedicated equipment is that we simply get better results because the equipment we use is molded and created for precision in the cleaning of hard surfaces. It reaches into all the tile's pores and blasts out grime and odors hiding in craggy crevices. Our cleaning leaves behind ultra clean tile and grout  – and because so much was cleaned out, the cleaning will also last for an extended time. We even have one machine for flooring and another smaller machine for walls and tight spaces to get to more grime and odors in corners and small spaces. Our dedicated equipment yields excellent and dramatic before and after results every time.
Our professional tile and professional grout cleaning and sealing company also features:
Quality Technicians
As a small family business, we will send you at least two quality technicians with years of combined experience in tile and grout cleaning. Our polite and hardworking technicians know the makeup of different tiles, and how each reacts to different methods and materials. They tailor their actions and solutions for these different tile types. Our technicians always go over grout lines and heavily soiled areas by hand to ensure full soil release. Our technicians are also educators, since many of our clients want to know how to properly maintain their tile and grout between professional cleanings.
Quality Cleaning Solutions
Our solutions are not harsh chemical mixes or ineffective cheap sprays. Our formulas are hardworking and of good quality. From our initial hand agitation with our degreasing agent to our own special formula applied with our specialized equipment, to our final alkaline rinse, we use the very best on your tile and grout. We also include a high-powered non-toxic sanitizing agent in our cleaning mix that helps eradicate persistent odors, germs, mold and mildew from grout lines and tile. We give you top results that will make your hard surfaces look amazing and stay that way for a long time.
Quality Sealers
The tile in this section's photo was newly sealed and we sprinkled some water on it to show its effectiveness. With a quality sealer, you will get the best protection possible from unsightly stains without dulling tile or causing other damage. As a bonus, it will make daily maintenance more effective. Be aware of the type of sealer used on your tile and grout. Except for slate and similar tile, insist on an oil-based penetrating / impregnating sealer NOT a silicone-based membrane sealer/coating/finish. (For more information, read this.) Or if you'd like, schedule your cleaning right now!
Want to Know Even More About Our Professional San Diego Tile & Grout Cleaning Services?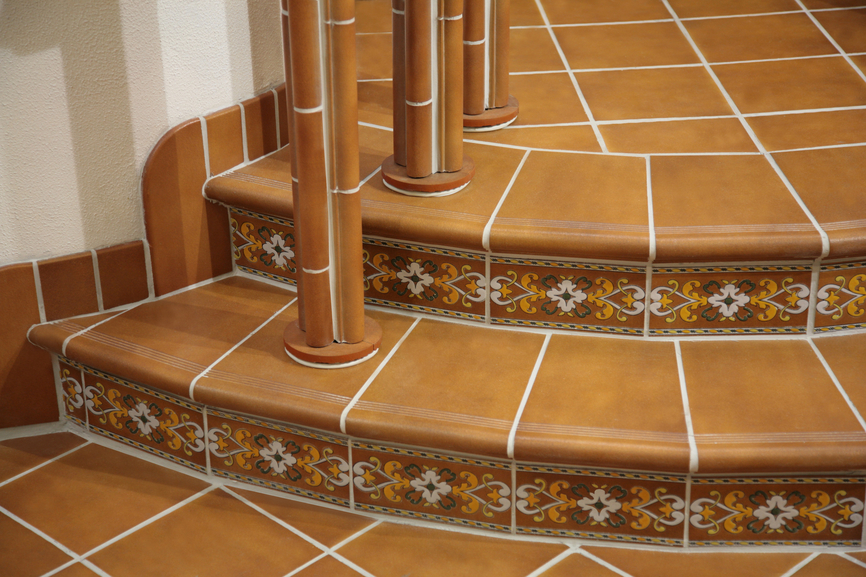 Quality Never Disappoints
Technicians, Customer Service, Supplies, Equipment and Method
Our Small Family Business Quality Guarantee:
You can trust us to deliver top quality cleaning and sealing. We offer free "one tile" cleaning demonstrations during our pre-cleaning inspection. If you are not impressed, we will leave at no cost or obligation. And we are here to help even after your cleaning with any questions and concerns. In addition to our high caliber tile and grout cleaning system and our impregnating tile and grout sealers, we also have experienced and courteous technicians.
We also offer you service! Our above-average phone staff, "delivers world class customer service that values YOUR time", as office manager Gloria Toth states. Really, you can't go wrong choosing our 45 year old San Diego family tile and grout cleaning company!
Click here to view reviews of our professional tile floor cleaning company!
What's Next?
Contact Us to Set Up an Appointment!
(or to ask our courteous service staff your questions)
Reach Us Via Email Form or Call Us Today!
(858) 459-3201
(760) 942-1904
(619) 325-0800
We Service All of San Diego County
Click to Contact Via Form
What Our Local San Diego, CA Clients Say:
Be sure and check out out review sites as well!
We Clean and Service All Floors and Furnishings
Does your sofa need a good cleaning too?
What's Next?
Contact Us to Set Up an Appointment!
(or to ask our courteous service staff your questions)
Reach Us Via Email Form or Call Us Today!
(858) 459-3201
(760) 942-1904
(619) 325-0800
We Service All of San Diego County
Click to Contact Via Form