The Finest of All Mattress Cleaning San Diego Companies
Soil Removal, Dust Mite Removal, Dog and Kid Urine and Other Accident Removal, Odor Treatments, Etc.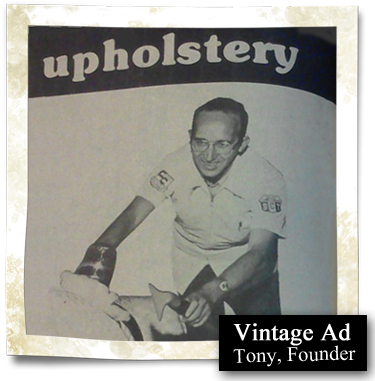 Mattress Cleaning San Diego
Gray and smelly mattresses, or dog & cat odors and stains? You need experienced upholstery cleaners to clean your mattress. Bonus: Our treatment includes a a non-toxic sanitizer!
Our Mattress Cleaning treatment is for those who want a serious cleaning.
Highlights of our mattress cleaning method and treatment:
We hand-treat spots and darkened soil concentrations
We hand-treat pet and child urine and feces accidents
Our main cleaning product is low-moisture foam not a liquid
Foam covers very well but doesn't soak
Our foam's formula is powerful and effective
Our foam's formula doesn't contain harsh chemicals
We include a non-toxic sanitier in the formula
Our professional machines reach embedded soil and odors
In addition to the above:
We see a higher percentage of success with our proven method and techniques
Our friendly technicians have experience and know-how
We are the only San Diego mattress cleaners who clean this way
Our company has 50 years of recognition in San Diego for above-par cleaning
Do you want to learn more about our quality-focused mattress cleaning San Diego company? Visit our About Us page.
What's Next?
Contact Us to Set Up an Appointment!
(or to ask our courteous service staff your questions)
Reach Us Via Email Form or Call Us Today!
(858) 459-3201
(760) 942-1904
(619) 325-0800
We Service All of San Diego County
Click here to Contact us Via Form
What our clients are saying about our Mattress Cleaning San Diego company:
I have been using Tonys Best for over 2 years now! Their service is impeccable. They're prompt always, courteous, and consistent. I have used them from mattress cleaning to cleaning my tile floors in the kitchen. You can always rely on them to do a great job. If you own an animal, no worries, Tony's Best has your back…they take care of all kinds of stains! I give them an A+++!
Heather T.
Tony's Best Way came in and cleaned a micro-fiber couch, large chair, ottoman, and a pillow top mattress.
We have two small dogs who are allowed to lay on our furniture and sleep in our bed. Because of this the furniture gets significantly dirtier and smellier than it normally would. There have also been instances where one of the dogs has peed on the mattress in her sleep. In the past we have tried to clean the furniture and mattress ourselves using a carpet cleaner, soap, and a pet deodorizer. Unfortunately we could never get the smell or stains completely out, so we decided we needed to get it professionally done.
When I first called Tony's Best Way I requested to have our couch, ottoman, and chair cleaned. I was given the first available date which was approximately a week away. They showed up to our house at exactly 0900 to do the initial estimate for getting the furniture cleaned. At this time I also requested to have my mattress cleaned, which they were able to do with no problem even though it hadn't initially been requested. They were extremely professional and worked very quickly. After they were complete they also cleaned the tile floor where any water might have dripped. The work was very thorough and done very well. The cleaner and protectant made the furniture look and smell like they had 7 years ago when we first purchased them. We had almost forgotten what they originally looked like!
Joseph W.
What's Next?
Contact Us to Set Up an Appointment!
(or to ask our courteous service staff your questions)
Reach Us Via Email Form or Call Us Today!
(858) 459-3201
(760) 942-1904
(619) 325-0800
We Service All of San Diego County
Click here to Contact us Via Form