Professional Grout Cleaners of San Diego, CA
High-End Clean and Seal Grout Service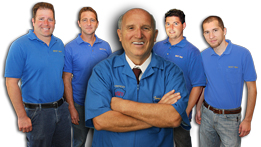 Our quality grout cleaning company
 features specialized equipment, skilled technicians and top-quality sealers to clean and seal grout.
All about Grout:
1.) Learn about our GROUT CLEANING service
2.) Learn about our GROUT SEALING service
3.) Learn about our GUARANTEE
2.) Learn about our CLIENT REVIEWS
Local Family Business
We have a local reputation to keep. Look at what a local tile and grout cleaning San Diego client had to say, "James and his associates provided excellent service. Our tile floors and grout were cleaned and sealed. The 20 year old tile floors are always left looking as if they were newly installed."
Professional Grout Cleaning
Stained or grimy grout? After some time, grout will prove "impossible to clean" and a San Diego professional grout cleaning service will need to be called. Why? Grout has so many pores that mop and home steam cleaner users simply cannot provide the matching power that quality professional grout cleaners have to reach them all.
Please take careful note that not all professionals give the same level of clean. Some systems work better than others. As our professional grout sealing service is our answer to protecting your grout, our professional grout cleaning system, the Health+Clean grout cleaning system, is our specific answer to already stained and soiled grout.
To learn more about our cleaning system, please visit one of our specific tile pages: (Unsure about your tile's type? Pictures on each page will help with tile identification.)
+Ceramic/Porcelain  +Concrete  +Exterior  +Granite  +Limestone  +Linoleum  +Marble  +Mexican  +Sandstone  +Slate  +Travertine +Vinyl
"But I just want my grout cleaned and sealed!" It is also preferable to clean and seal both grout and tile because there is a risk of an unsightly "contrast line" between the tile and the newly cleaned edge. Also, in comparison to your grout, your tile may look clean but, in our experience, tile is usually dirtier than it looks, and cleaning has often shown a very marked difference. You also will want to consider that odors, mold/mildew and bacteria may be present on tile, and that regular professional cleanings are important to help eradicate them. Professional cleanings also help extend the life of tiles as well as grout.

Professional Grout Sealing
There are many San Diego grout services but each uses one of just two different types of grout sealers:
Membrane-forming grout sealers
Penetrating (impregnating) grout sealers
We at Tony's Best Way Tile and Grout Cleaning and Sealing use the penetrating sealing option for almost all tiles. In the picture seen in this section you will see water beading up on a tile surface newly sealed with a penetrating sealer. Penetrating grout sealers afford protection by giving users a brief opportunity for wiping up most spills before they soak in and stain. It is worth noting that a penetrating grout seal is not a membrane and cannot be treated or thought of as a "plastic skin" covering over grout. Membrane sealers are more a sealed off plastic coating while proper sealers are more like our own skin, allowing grout and tile to "breathe."
Quality pore penetrating sealers serve their purpose by giving that very important "window of time" to wipe up many spills before they could soak in and possibly stain grout.
Wouldn't "membrane-based" sealers give me more protection from spills and stains on grout?
Membrane-forming grout sealing companies "seal off" grout by painting a solution on grout lines that dries to a thin clear layer. Unfortunately this layer, or membrane, leaves the grout at great risk of damage. Residual moisture trapped under the membrane can cause a cloudy, milky film on the grout lines. In addition, membrane-sealed surfaces can start peeling off.  Not only does peeling grout lines look unsightly, they allow moisture, dirt, acids, and grime in. This will only affect the peeling sections on grout, giving the whole tiled area a nonuniform, soiled look. In contrast, penetrating grout sealers provide maximum protection while allowing grout to breathe, eliminating the possibility of moisture trapping damage. The sealer reaches below the grout's surface (not on top as a membrane sealer would) and deposits particles into grout's many pores to give them oil, water and dirt repellency while not changing the look or feel of grout or tile.
Penetrating (impregnating) grout sealers are, really, the only option to use if you care about your grout. Bottom line: It protects tile and grout lines with the least chance of damage.
But before you seal, you must have absolutely clean grout. If your grout isn't brand new, it must first be professionally cleaned to remove soil and all non permanent stains.  Before sealing, we clean grout lines by hand and finish with our own professional Health+Clean grout cleaning system. Contact us today!
You Can't Go Wrong with Quality
Customer Service, Technicians, Materials, Equipment and Method
Our Guarantee to You: Your grout will be cleaned right and sealed right.  In addition to our top-quality cleaning and polishing solutions and penetrating sealers, we have long-time technicians who are experienced and polite.  Our 5 decades in the cleaning industry means we are in the business of making happy clients. Along with the above, we also have excellent office staff who deliver world-class customer service, "to value YOUR time", as our office manager Gloria Toth states. Really, you can't go wrong choosing our 50-year-old San Diego family business that offers 9 high-grade professional cleaning services.
What's Next?
Contact Us to Set Up an Appointment!
(or to ask our courteous service staff your questions)
Reach Us Via Email Form or Call Us Today!
(858) 459-3201
(760) 942-1904
(619) 325-0800
We Service All of San Diego County
Click to Contact Via Form
What Our Local San Diego, CA Clients Say:
Be sure and check out out review sites as well!
What's Next?
Contact Us to Set Up an Appointment
(or to ask our courteous service staff your questions!)
Reach Us Via Email Form or Call Us Today!
(858) 459-3201
(760) 942-1904
(619) 325-0800
We Service All of San Diego County
Click to Contact Via Form