50 years in San Diego Says Something!
A local family business since '71, we feature courteous service AND a two generation reputation of excellence in floor cleaning San Diego . How can you go wrong?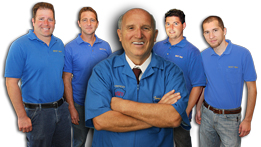 Floor Cleaning San Diego: Polishing, Buffing & Sealing
Trusted by the San Diegans who want a better experience than the norm, our 50-year-old local company is here to clean and service San Diego's carpets, hardwood, natural stone and tile and grout floors and counters as well as furnishings such as upholstery, leather furniture, area and fine rugs, drapery and blinds. . . even mattresses!
Local San Diego Family Business
People appreciate the fact that our family business is not a homogenized franchise. They also trust our family's 50 year old tradition of cleaning excellence and first-rate customer service. Reviewer Robin L. writes, "I thought finding a family-run business that cares about the service they perform, was long gone and that no one stood behind their work anymore. I was so appreciative of the good service I received."
Who Can You Trust These Days?
Objective analytics are gold at predicting the performance of a service-based companies like ours. Trust our non-stop stream of repeat business and client-to-client referrals, our high-quality Yelp reviews, our five decades of business, and our BBB rating. Reviewer Andy L. writes, "Explained the work that they were doing in detail. Made me feel comfortable that they knew what they were doing. Very professional."
Get to Know Us Media
Click on video to join James Toth, son of Tony our founder, on a tour of our nine cleaning services. Also, take a peek at our
 interesting cleaning blog
!